How To Make Your Dining Room A Focal Point This Thanksgiving
How To Make Your Dining Room A Focal Point This Thanksgiving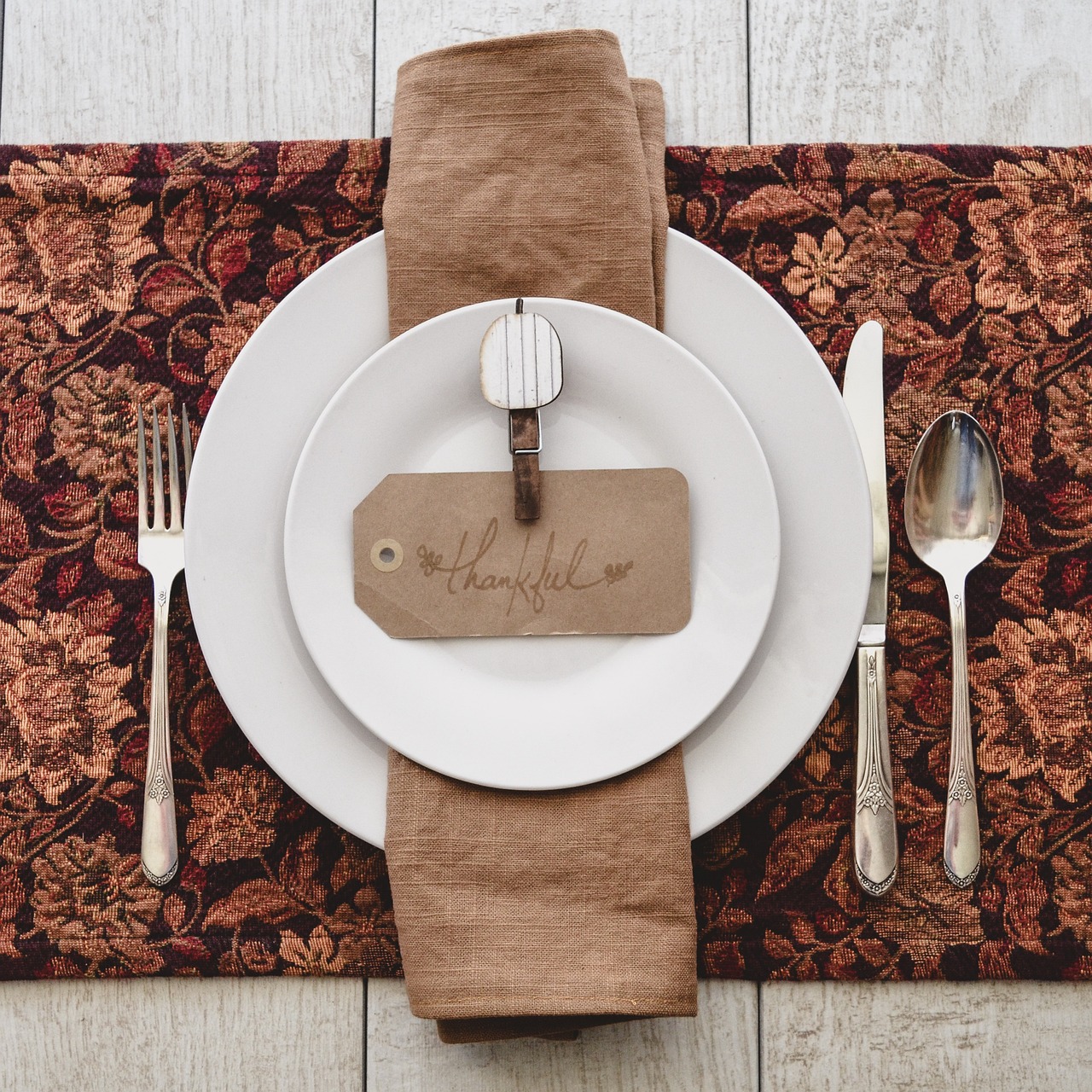 We all know that the real stars of the Thanksgiving holiday are the foods — from the mouth-watering smells drifting into the living room as you watch football, to the beautifully carved turkey and all the fixings as they grace the dining room table. However, if you are playing host this year, don't overlook the all-important setting for your Thanksgiving dinner: the dining room.
You may be out of practice if it has been a few years (thanks to the pandemic) since you've entertained for the holidays. Your turkey platter may need dusting off, and your table linens may need washing if they have been sitting in your closet all this time.
If you are welcoming guests back into your home to kick off the 2022 holiday season, here are a few tips to make your dining room the focal point of the festivities this Thanksgiving.

Easy pre-Thanksgiving updates you can make to your dining room
Thanksgiving is quickly approaching, and if you are beginning to panic about all the company that will be coming through your front door, don't sweat it: a little pre-preparation may be all you need. If you haven't used your dining room in a while, take a look around. Give your dining table and chairs a good dusting, polish the floors and wash the windows. If those curtains haven't come down in a while, use your vacuum attachment to get rid of the dust that's gathered.
Once you have a "clean slate" to work with, start with your dining room table centerpiece. It could be as simple as a fresh fall flower bouquet, a candle collection, or a basket of fruit or gourds. Carve out a fresh pumpkin and use it as a vase. Pinecones and fall-colored leaves make great natural table accessories. Cornucopias, those "horns of plenty" often seen at feasts, are quite appropriate at the Thanksgiving table. Fill them with fruits, flowers, corn husks, fall foliage, or whatever will add color and beauty to your table. This year, skip the placemats and purchase an eye-catching table runner instead. Or if your dining room table has seen better days, use a fall-themed tablecloth to hide scratches and stains that have accumulated over the years.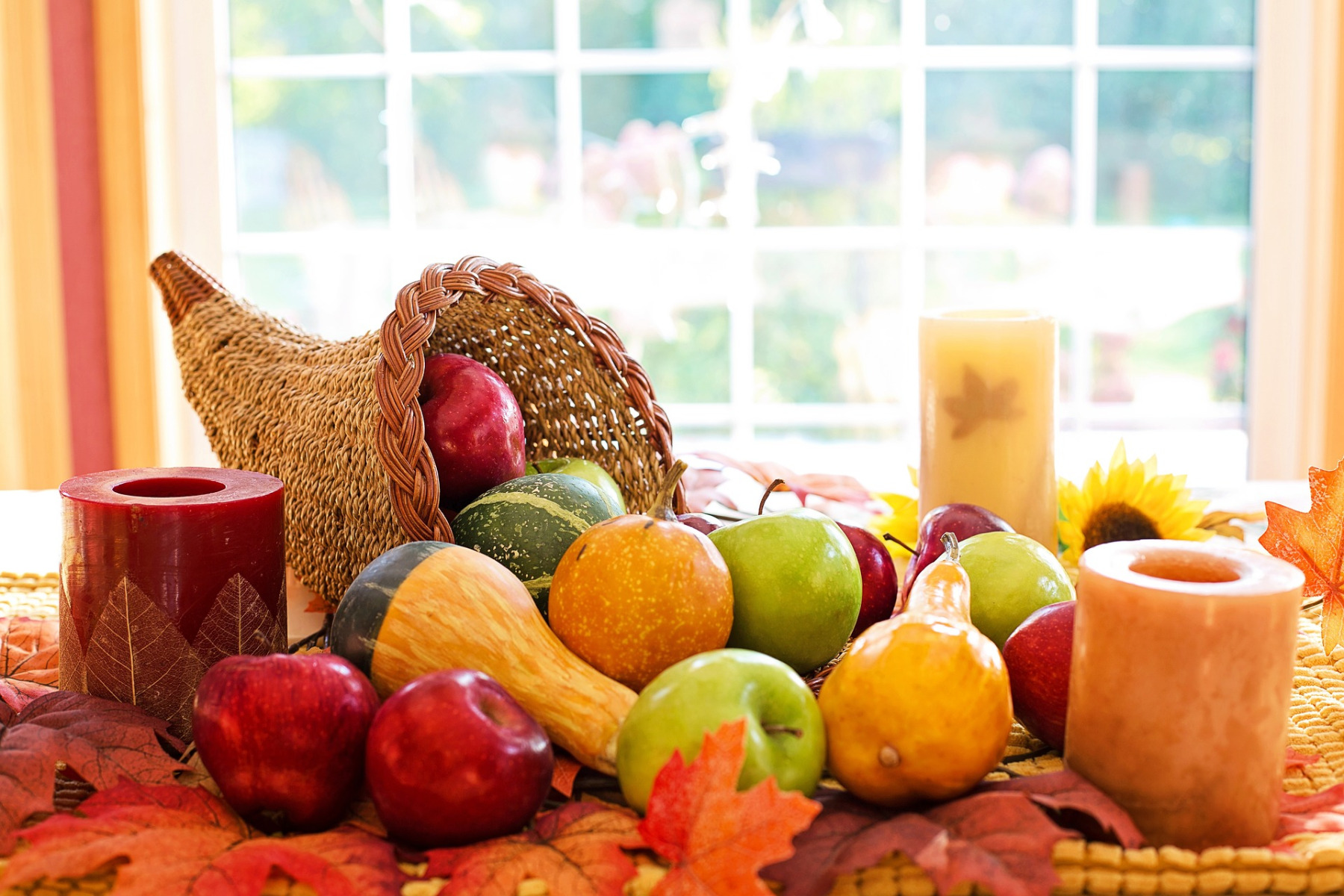 Cornucopias are quite appropriate at the Thanksgiving table.

If you are having more company than your table seats and are setting up an extra table for the children, make it child-friendly. Create a fun centerpiece with small pumpkins and gourds, or decorate the table with a turkey or native American theme. The children will love seeing their names on a place card. Keep them busy by placing a small activity at their seat. You can find placemats for them online, print them out on your computer, and supply a small box of crayons for each child. A Thanksgiving word search will occupy the children while the adults catch up on the conversation.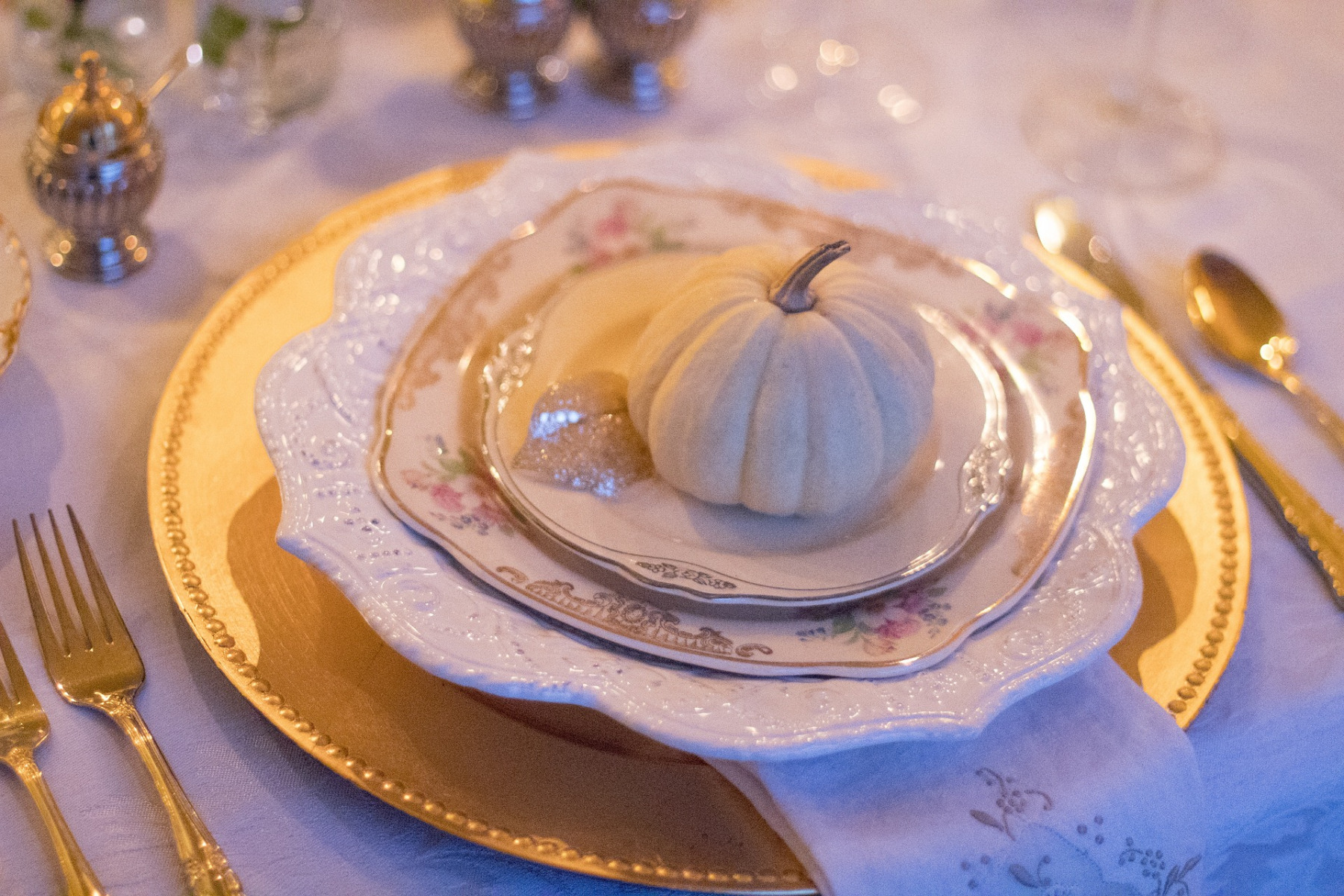 A pumpkin added to each plate provides authentic seasonal ambience.
It's almost time for company
Thanksgiving is a hectic holiday. Take a few things off your plate early by washing the china and polishing the silverware and wine glasses so that your table settings sparkle. Dress up your napkins with a pretty napkin ring, or tie them with a simple fall-colored bow or piece of twine. Stuff a few dried flowers inside for a natural embellishment, or personalize each setting by adding place cards for your guests.
Lighting adds ambiance. Keep the chandelier at a lower setting and light candles, making sure they are out of the way of young children. For extra decoration, buy a festive string of fall-colored lights to hang in the room or drape along your serving table.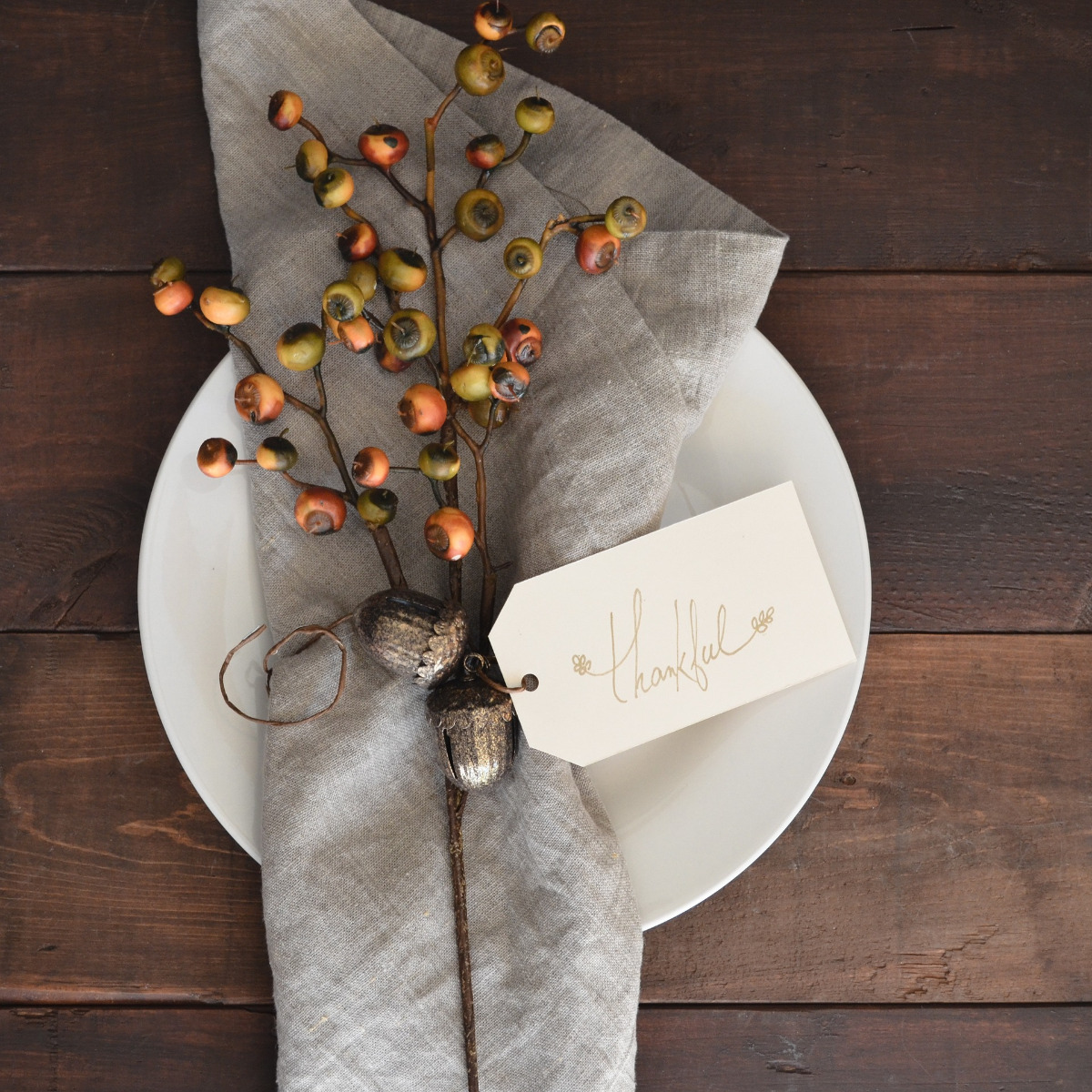 Add some dried flowers or berries to your spread for a natural embellishment.

The last few years have made many of us thankful for the little things, and we celebrate Thanksgiving as a reminder of all that we have. Use printed words to remind yourself and your guests of why you are gathering on this special day. Accessorizing your table with decorative words can remind us all that we are "thankful," "blessed," "grateful," and surrounded by "family." You can find them at the store or online, or create a DIY version.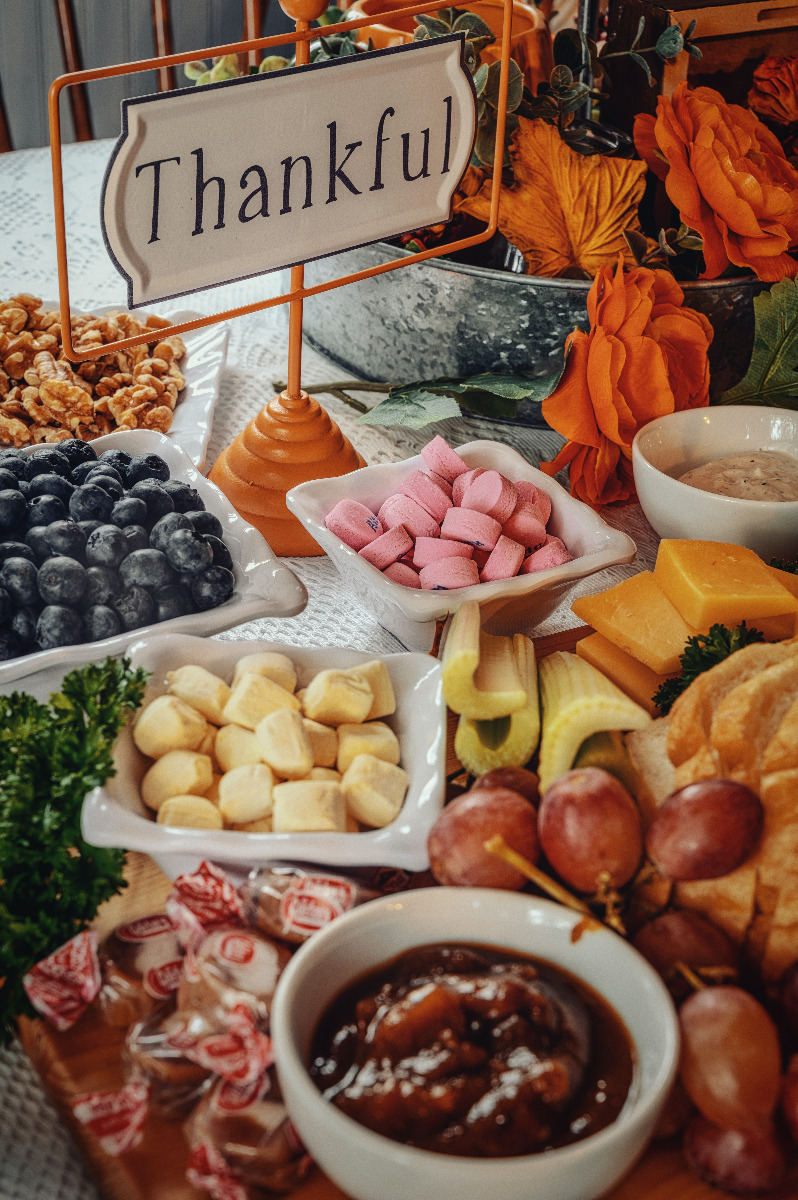 Accessorize your table with decorative words to serve as timely reminders.
A gathering place
Before the doorbell rings, take a breath and take a minute to survey the beautiful focal point you have created for your guests. And remember that it's not about perfection but creating a warm, welcoming place for family and friends to gather and be thankful for the things we sometimes take for granted. Having made preparations ahead of time, you will have more time to enjoy the day with your guests. And your guests will appreciate the time you took to make your gathering place — your dining room — a truly welcoming space to reconnect, share a home-cooked meal, and celebrate.

×