The Basics of a Well-Built Sofa
The Basics of a Well-Built Sofa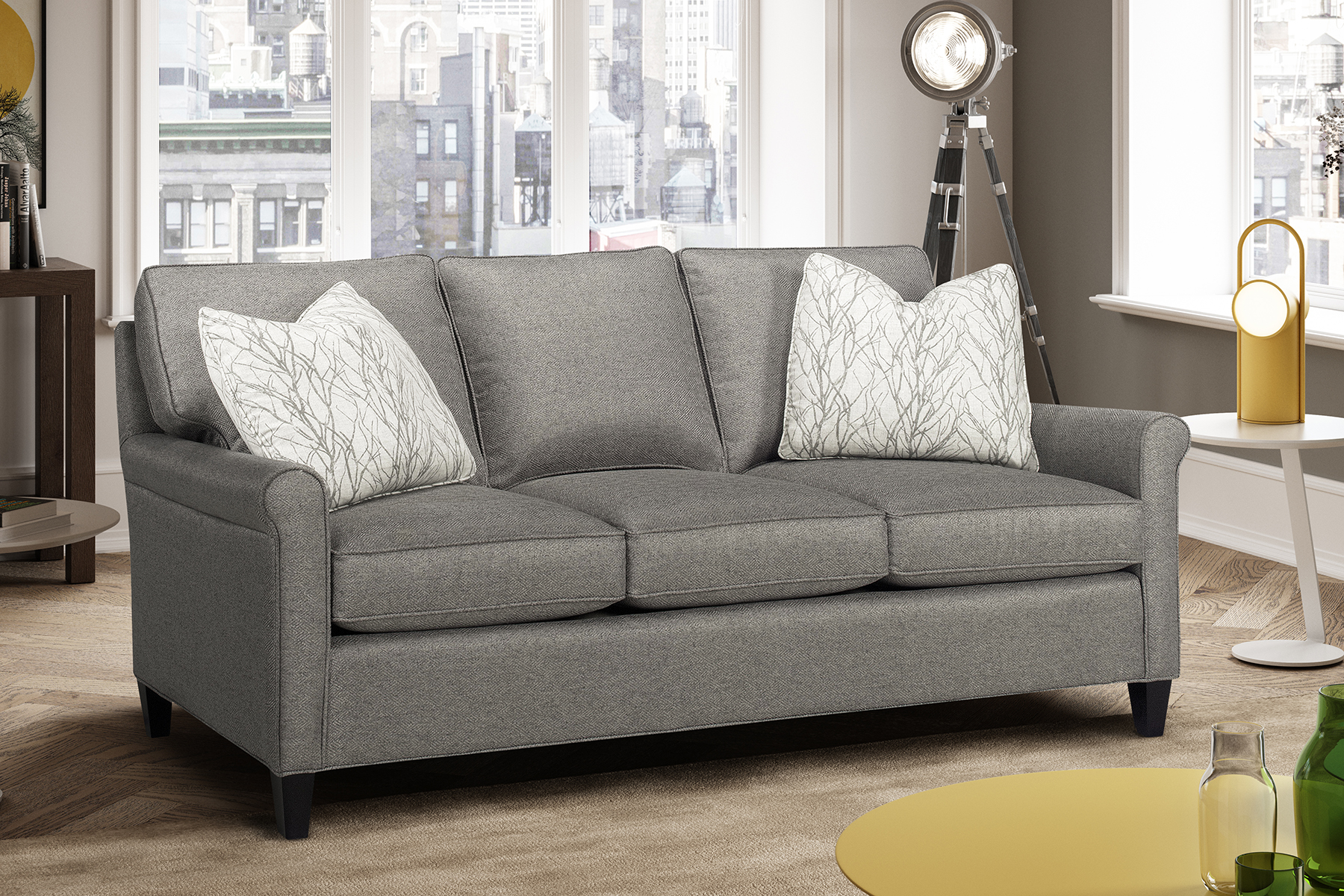 It's a new year — have you resolved to finally upgrade your sagging living room sofa ignoring it for far too long? If it's been a while since you purchased a new sofa, you may want to brush up on the basics of a well-built sofa before you head to the furniture store. Price can be a general indication of quality if you heed the old saying, "You get what you pay for." But before you spend your hard-earned money, let's take a look at what you want to consider when purchasing a new sofa. Generally, furniture experts say, you will want to inspect three areas in the construction: the frame, the suspension, and the cushions. We'll also briefly discuss upholstery pros and cons.
Think of the frame as the bones of your sofa
Just as strong bones can help support a body for years, a well-built frame will do the same for your sofa. Dense hardwoods such as hard maple are more expensive but are also more durable than softer woods like pine. No matter the wood being used, nearly all are kiln-dried to remove moisture and prevent warping. Overall, you will want to avoid sofas constructed with medium-density fiberboard (engineered wood), because they can't support a lot of weight and will not hold up as well as solid wood.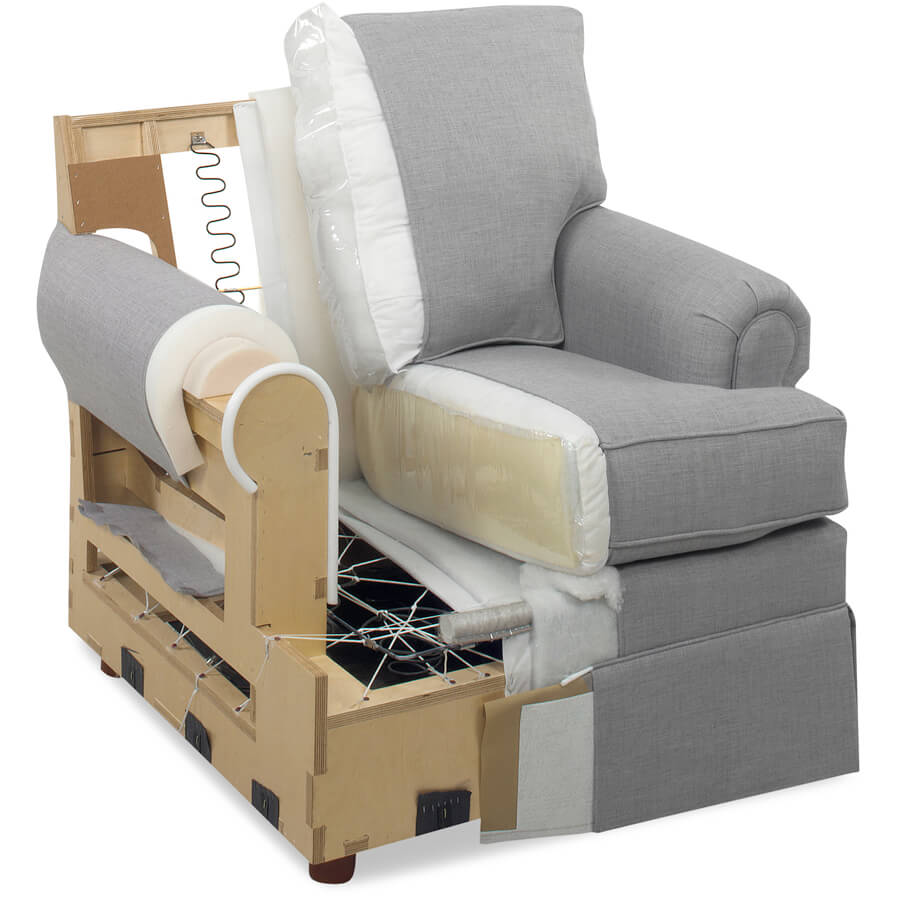 Quality frames protect against warping, cracking, and splitting.
Ask your salesperson about the joint construction of the sofa's frame. Mortise-and-tenon joints — the gold standard — are typically reserved for high-end sofas. Most moderate-priced sofas will be constructed using a combination of dowels (pins or rods that prevent slipping), glue, screws, and staples. Industry experts say frames that have corner-block reinforcement (an extra piece of wood at the joints) are a sign of good construction, while too many staples can be a sign of poor workmanship.
The suspension is where you get your seating support
Your sofa's suspension will determine the level of comfort in your sofa. Generally speaking, the suspension is the springs that are stretched over the frame. Another gold standard worth mentioning is eight-way hand-tied suspension. Costly, due to its labor intensity, this type of suspension will be found in high-end furniture. What makes it so great? The sofa's coils are hand-tied to the frame in eight different directions with twine or cord, which keeps the springs from shifting and squeaking.
Eight-way hand-tied seat construction is time-consuming but ultimately worth the extra cost.
One of the most common suspension systems is sinuous springs, which are S-shaped coils made from heavy-gauge steel. These are reinforced with metal rods to prevent sagging and shifting. A sofa with this type of suspension can last for years. Experts say to look for springs that use at least 8-gauge wires.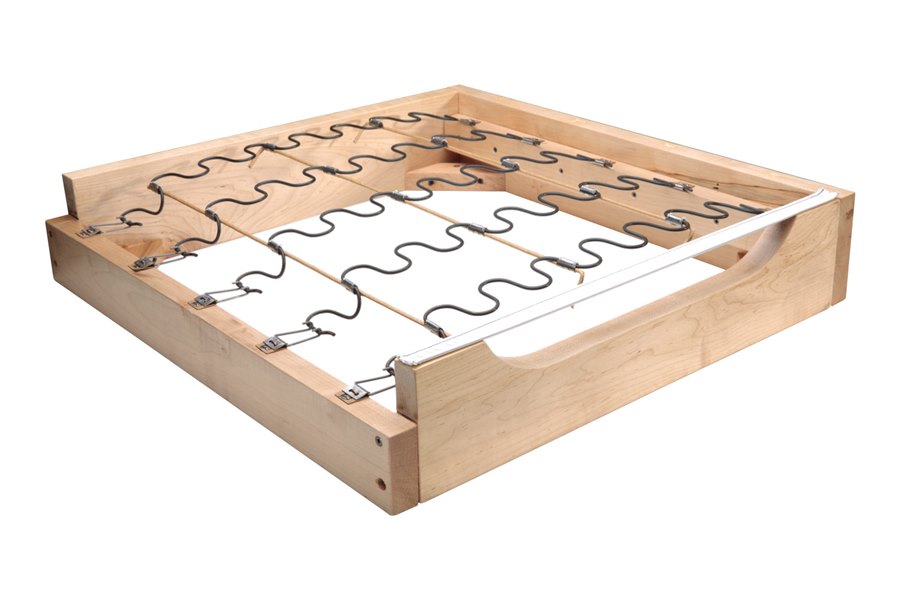 When used properly, sinuous springs can create a quality seat. (Photo credit: Leggett & Platt)
Two options that are less popular with manufacturers are drop-in and pocket coils. These systems consist of a single piece that is attached to the frame. The downsides are the metal-to-metal contact that often results, and the tendency for the sofa to sag over time. Webbing suspension is another option, often found in lower-quality furniture and consisting of woven fabric or elastic strips.
Cushions can make or break your purchase
When you're at the furniture store testing out various sofas, you often know immediately by the feel of the cushions whether the sofa will work for you. But beyond that first impression, what, exactly, should you look for in a quality cushion that will stand the test of time?
Perhaps the most popular type of sofa cushion these days is poly-wrapped foam in which highly resilient foam is encased in polyester. Foam cushions come in various densities, which will determine how long your sofa will last. Furniture experts say that while a common density in mid-priced sofas is 1.8, it's better to look for a higher density (2.0 to 2.5) for longer-lasting support. It's important to keep in mind that density does not mean "firmness," and that different densities can be available in many different levels of firmness, from softer to more firm.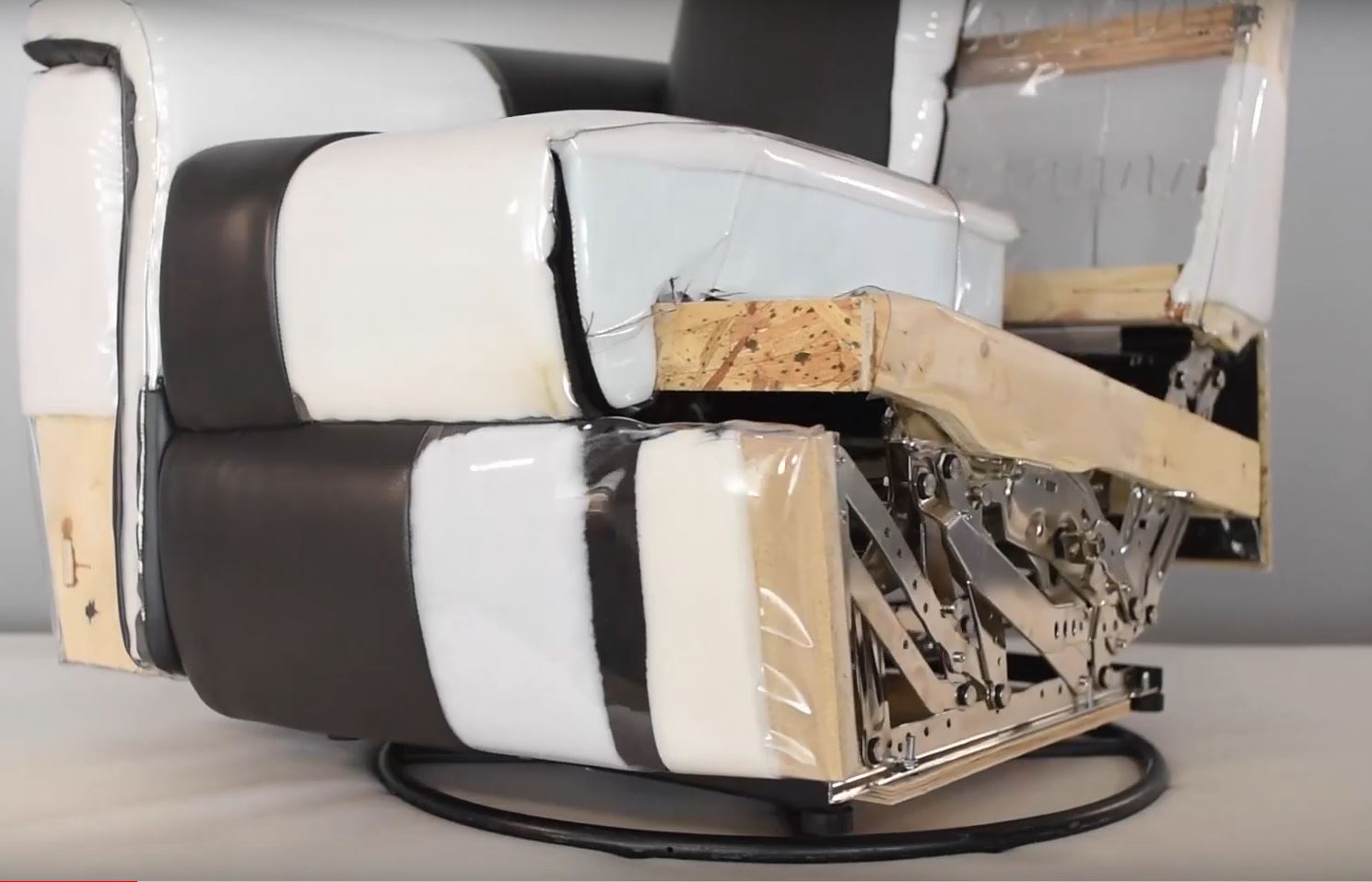 Quality furniture utilizes 2.5-pound density foam to ensure that the foam remains resilient for a long time.
Narrowing down your upholstery choice
The two factors that often set the tone for your living space are the sofa's style and upholstery. If you are going all-in for a well-built sofa, you will want to choose a fabric or leather that will last the lifetime of the sofa. There are myriad choices available, and many highly durable ones. Ask about the fabric type, thickness, and stain resistance. Abrasion-test rub counts are available from some fabric manufacturers and can be an indication of durability. For overall durability look for leather, microfiber, or polyester/nylon blends. Although beautiful, linen and silk won't hold up as well to everyday use. When choosing your upholstery, think about your lifestyle (do you nap on the sofa or have pets?) and choose a fabric you can live with for years to come.
×